There are more people than ever on the trails. Here's how you can stay safe and enjoy the sunshine.
During these difficult times of the COVID-19 pandemic, life just seems a little better while biking and getting outside. Is it the Florida sunshine and low vehicle traffic which have made for great biking conditions?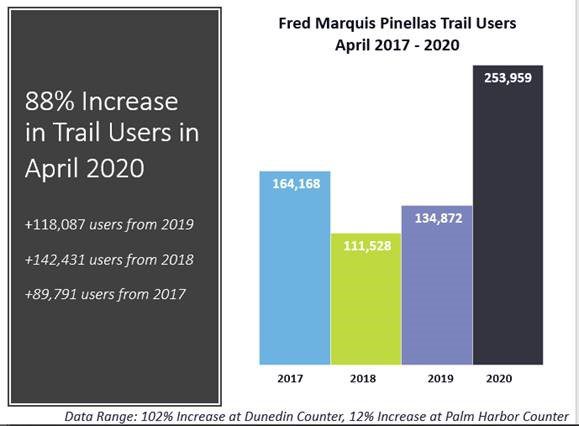 Or, perhaps it's the picturesque Fred Marquis Pinellas Trail, offering opportunities to bike and walk over the Boca Ciega Bay bridge, cruise through oak lined canopies, migrate by mangrove lined trails or spin through cities, towns and other beautiful areas of Pinellas. With over 250,000 people on the Pinellas Trail in April, a 88% increase since last year*, social distancing is key to making sure you and your family stay safe.
Enjoy biking this spring with these savvy tips from Rails-to-Trails:
Before you head out, check to ensure the trail is open. Be prepared that trails have limited services: facilities may be closed, and maintenance and security may be limited or unavailable.
On the trail, do not gather in groups.
Keep 6 feet between you and others at all times.
Carry water, hand sanitizer and disinfecting wipes to further protect yourself.
Wash or sanitize your hands frequently.
Avoid playgrounds or other areas where groups may form.
Leave any area where you cannot maintain a 6-foot distance.
Do not touch your face.
Stay home if you exhibit any symptoms of illness.
Visit railstotrails.org/COVID19 for more resources and information.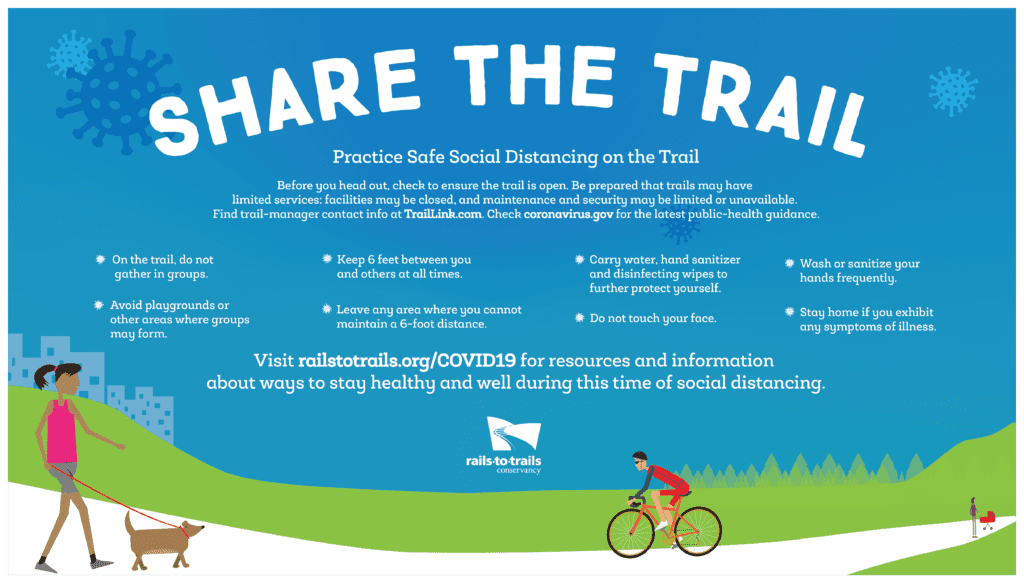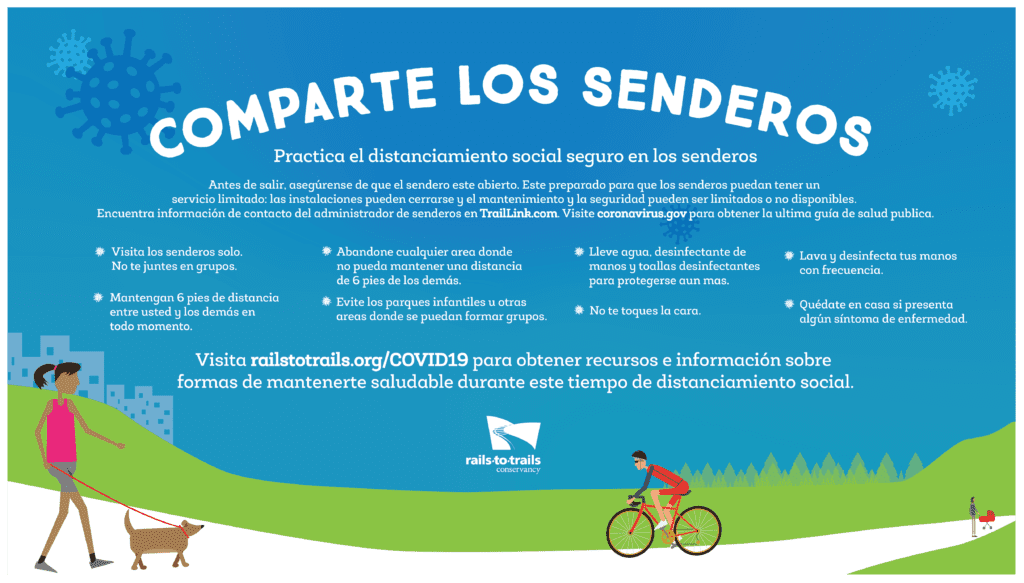 *Data provided by Forward Pinellas' Trail Counter Program.