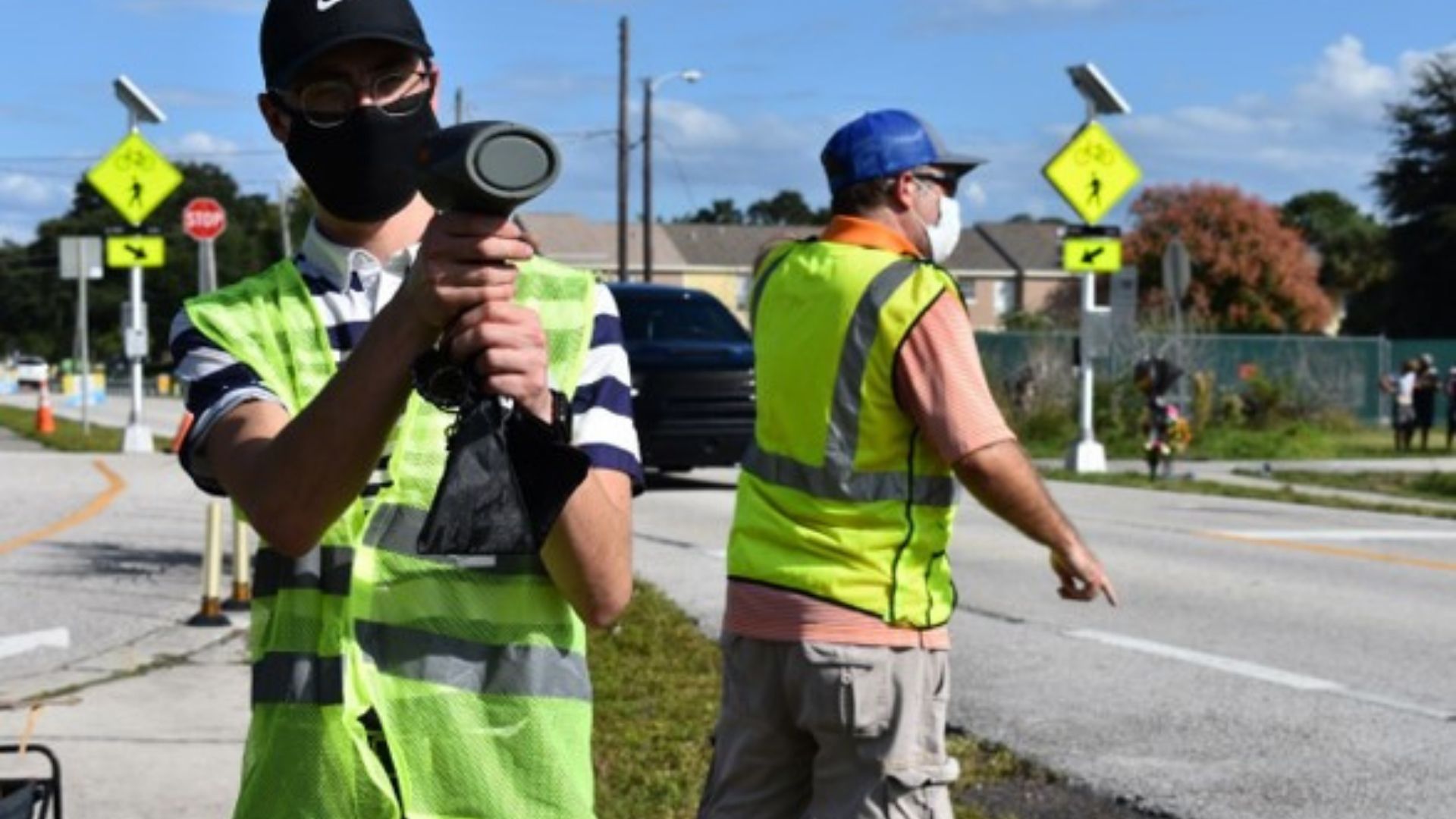 PINELLAS COUNTY, FL  —-  Forward Pinellas is grateful to be named the 2020 Planning Organization of the Year from the Florida Department of Transportation (FDOT). During the virtual Excellence in Transportation Planning Awards ceremony on Friday, April 9, 2021, Forward Pinellas was honored for outstanding achievements that encourage innovation, foster collaboration and partnerships, and demonstrate creative planning techniques.
"FDOT would like to congratulate Forward Pinellas on winning the 2020 Planning Organization of the Year. We truly appreciate the partnership with Forward Pinellas and their dedication to safety, especially with their Safe Streets Pinellas program," said FDOT District 7 Secretary David Gwynn. "Forward Pinellas is a true regional partner and an asset to the Tampa Bay community."
"I'm thrilled Forward Pinellas has been named the 2020 Planning Organization of the Year. This highly-skilled team is addressing some of the most significant issues facing Pinellas County today and in the future,  including the need for an adequate and safe multi-modal transportation system, housing affordability, and economic opportunity within the County," said Safety Harbor Inspired Planners co-founder, Lorraine Duffy Suarez. "Their outreach to the community and their role as a willing partner to local governments is second to none. With their leadership, I can't wait to see what's in store for the future of Pinellas."
After nominations from the community, the FDOT committee selected Forward Pinellas based on its work to address the ripple effects of affordable housing, safety, and equity throughout our communities as well as the leadership in planning efforts that connect land use and transportation to improve Pinellas County.
Noted accomplishments in 2020 include:
"I appreciate this recognition from FDOT and it's a great honor," said Forward Pinellas Executive Director Whit Blanton, FAICP. "We work hard to bring fresh ideas and effective new approaches to our planning and community engagement activities, and that requires being good partners by listening and valuing others' perspectives and roles in developing transportation projects and policies that benefit our community."
The FDOT Excellence in Transportation Planning Awards are combined with TransPlex (Transportation Planning Exchange) events as the awards support the mission of TransPlex which is to connect transportation planners, engineers, and policy makers to Plan, Connect, and Innovate.
 To learn more about Forward Pinellas' accomplishments this past year, check out the 2020 Annual Report here:  bit.ly/fp2020report