Our Annual Report highlights the agency's accomplishments and progress over the past year.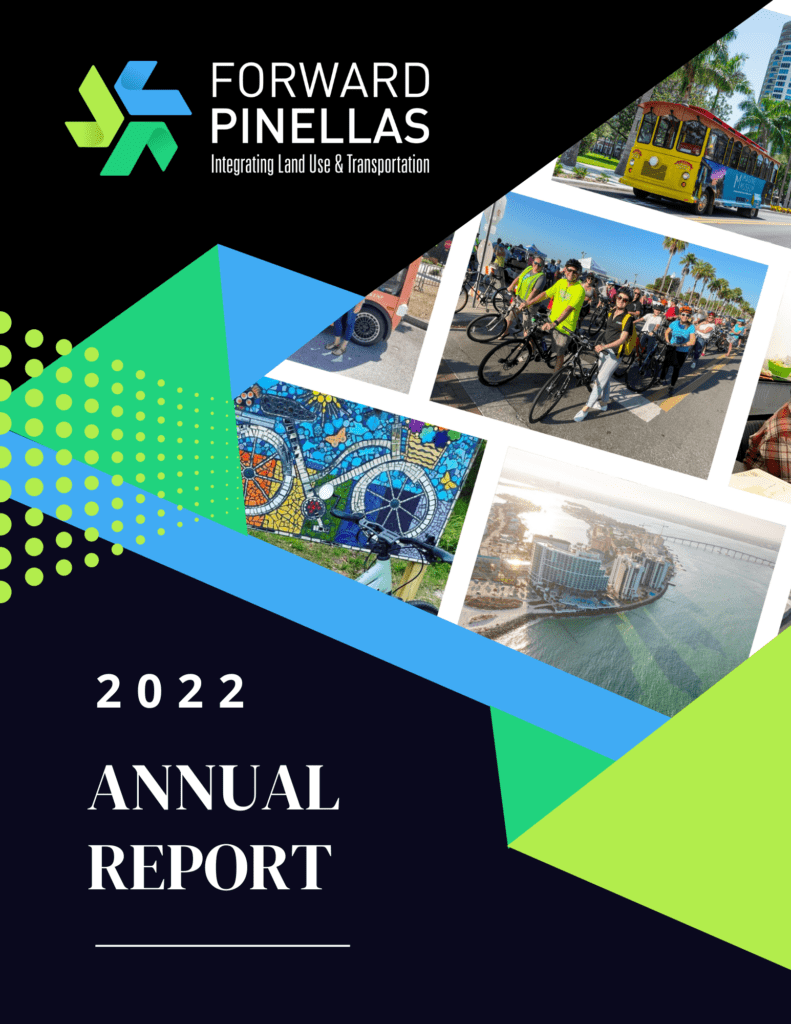 The 2022 Annual Report includes:
Updates on transportation
Updates on land-use planning activities
Ongoing agency partnerships
SPOTlight Emphasis Areas
Staff achievements
A look forward to 2023, and more.
---

"I am proud of our staff, partners, committees, and board who all have contributed in significant ways as we made progress to implement Advantage Pinellas… In the last year, we achieved major successes as you will see in the pages of this Annual Report."

— Whit Blanton, Executive Director
Production of the Annual Report is a requirement of the Special Act that created the Pinellas Planning Council portion of Forward Pinellas.