The most common question I get asked is, what does Forward Pinellas do? That's quite a loaded question because we're involved in so many facets of our community, but my usual answer is first and foremost doing whatever we can to make a better quality of life for our community now and in the future. How do we do this? Through funding.
Pinellas County's transportation network looks the way it does today because empowered people, decades ago, made a choice to invest funding in specific roadways and facilities.  True – local governments prioritize projects for their own local funding sources, such as gas taxes and Penny for Pinellas revenues, but when it comes to making sure our state and federal tax dollars stay in Pinellas County, that is a role that Forward Pinellas fills.
How Forward Pinellas helps our local projects get state and federal funding
Governed by a board made up of local elected officials, Forward Pinellas makes sure there is local representation into how state and federal dollars are spent in our communities, whether that means more roadways, crosswalks, bicycle paths, transit, or anything else to connect the region and make our neighborhoods safer and more accessible for everyone.
Every five years, Forward Pinellas works together with our local governments and partners to develop a long range plan that identifies the needed transportation projects to cover the next 20 years of funding. We try to think about what people need when they're travelling locally and regionally, whether they're walking, biking, using public transportation or driving on our roadways. Then each year, we put those needs in priority order and send them to the Florida Department of Transportation for reference as they align available state and federal funding with desired projects in the county.  Understanding that there are far more needed projects than there is funding available in a given year, we strive to keep the priority list focused on those projects that can be completed in the next few years, knowing that we can always advance other projects in a later year, as more funding becomes available.
What local projects are up for funding this year?
In May, Forward Pinellas completed its annual review, developing an updated list of priority transportation projects that will be advanced for funding. We have heard loud and clear from our residents that investments to make biking, walking and taking transit easier are a high priority in Pinellas County, as well as managing traffic flow. Because of this, we have worked hard to ensure that our priority list includes multiple projects that improve travel for all users of the transportation system, not just those driving in a car.
Some of the key new projects added to the list this year include:
A bicycle and pedestrian overpass linking existing and future Pinellas Trail Loop segments near Roosevelt Blvd and 28th St in St. Petersburg
Additional vehicles for regional vanpools to connect workers and jobs through the Tampa Bay Area Regional Transit Authority (TBARTA)
A new intermodal center in downtown Clearwater, to replace PSTA's existing and aging Park St terminal
A new multiuse trail facility in the 28th St corridor linking St. Petersburg and Pinellas Park
A new 'complete street' project on 22nd St in St. Petersburg, to improve the roadway with treatments for people walking and bicycling
New vessels and dock upgrades for ferry services in the Clearwater and Dunedin areas
We are already beginning the process to identify new projects for next year's priority list. We will be asking each of our local governments to share their priorities with us in the coming months, for consideration next year to receive state and federal funding. We weigh a variety of factors when we decide which projects to advance and in what order, including how the project improves safety for all users of the network, how the project serves to provide for a more equitable transportation system, how the project will improve the environmental resiliency of our county and its communities, and how the project will improve mobility for the county and region overall.
Why does this matter to me?
How transportation funding is spent in our communities has a direct impact on each and every resident here. The way your neighborhood looks, and the ability to safely access destinations within it and beyond, is highly dependent on the types of investment in transportation infrastructure. Having a safe walkway between your home and a nearby shop or school, is critical to the decision you make in whether you choose to walk or drive your car for short trips. The presence of a bicycle path that is buffered from moving vehicles may make you more likely to choose riding your bike to nearby destinations, improving your health and reducing the number of cars on the roadway. The availability of regional access and good mobility impact decisions that businesses make when investing and hiring. And an efficient roadway and transit network affects decisions you make regarding where you live relative to where you look for employment.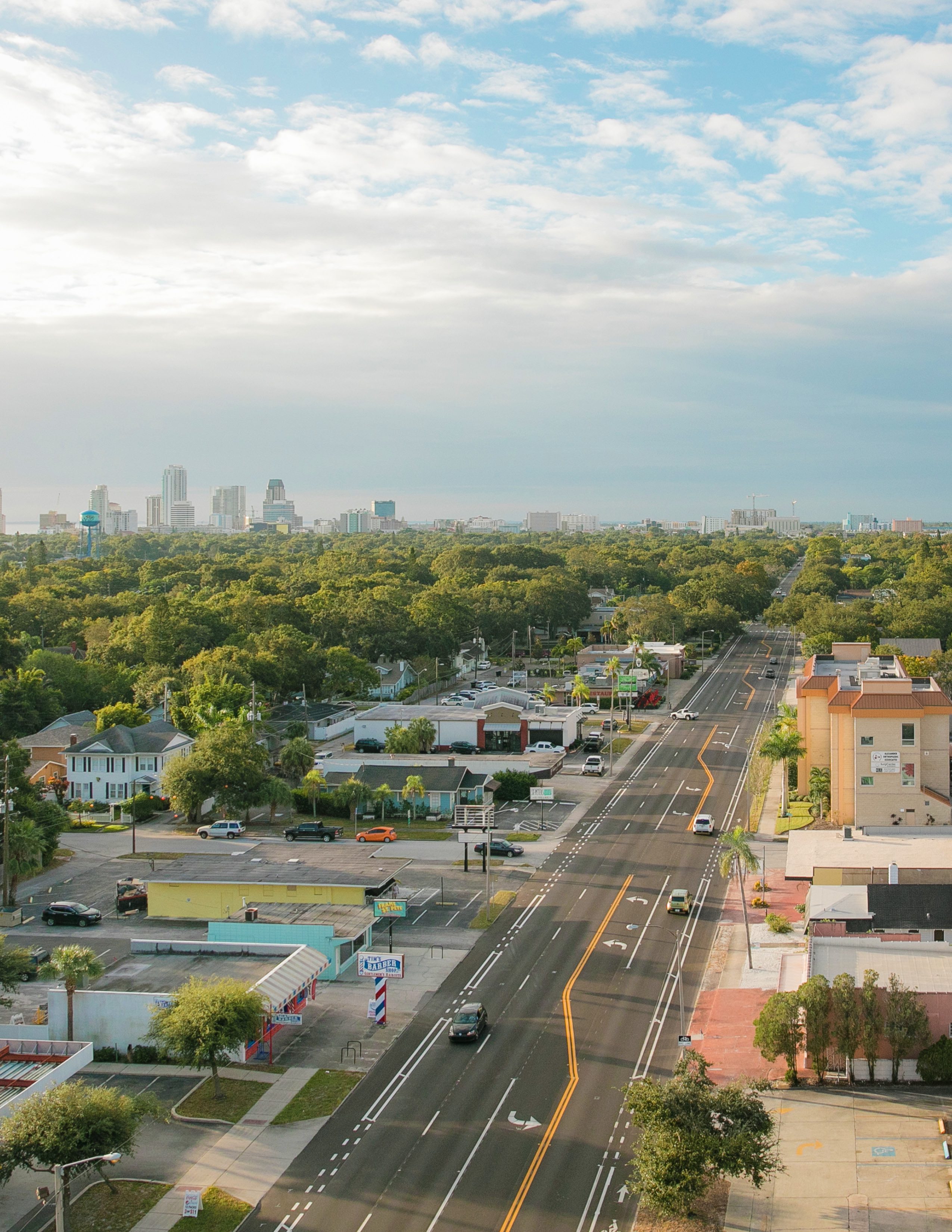 Each year, we do our best to prioritize projects that make sure our state and federal dollars are invested in a way that supports the local and regional travel needs of our residents, businesses and communities as a whole. It's critical for our community to be a part of this prioritization process by speaking up, letting us or your elected officials know about your transportation needs and where you're seeing issues, as well as just getting involved in specific projects throughout Pinellas County. Together, we can create a safer, more accessible and more equitable Pinellas.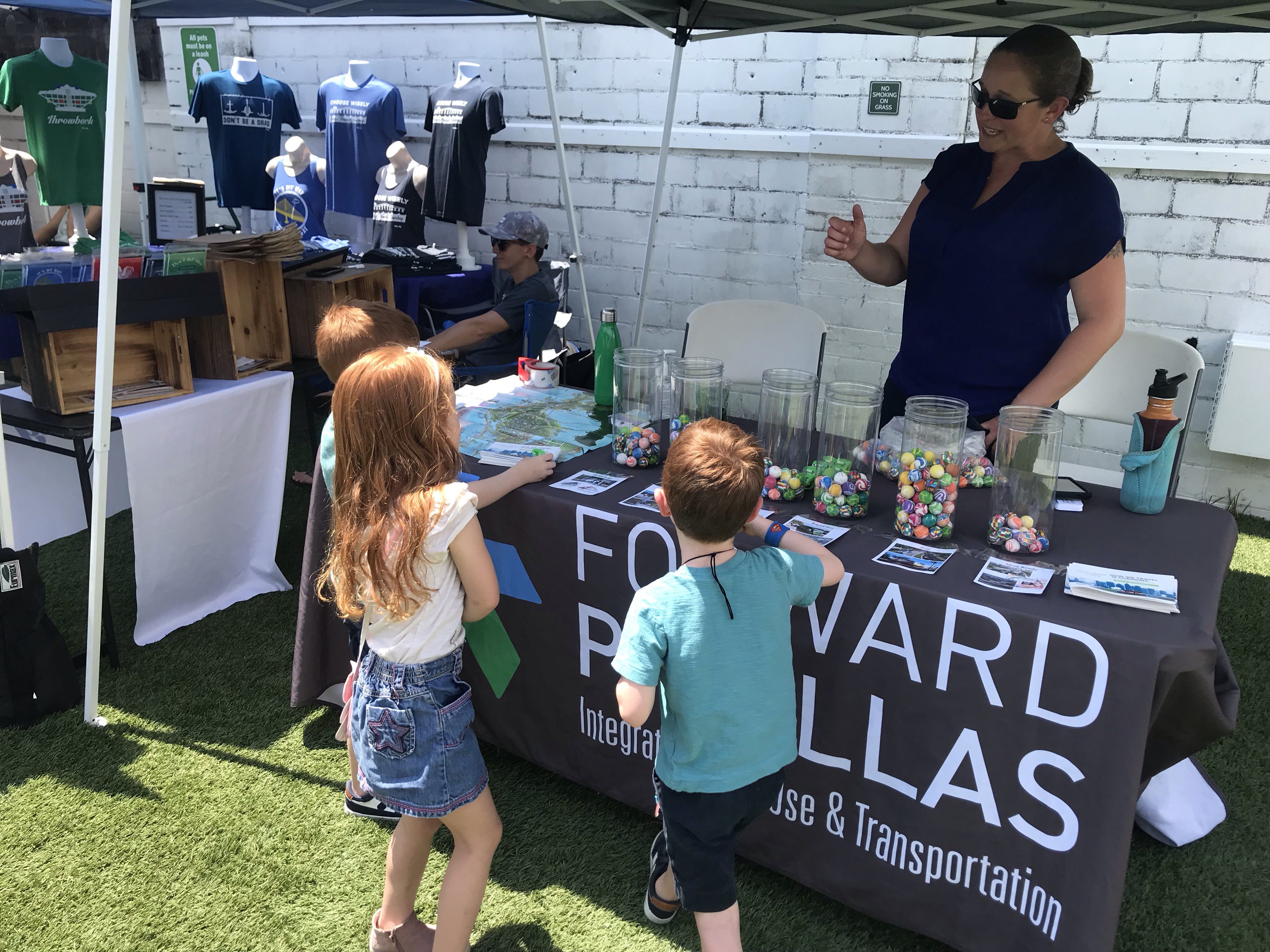 Interested in getting involved?