In 2020 Forward Pinellas entered into a business partnership with the University of South Florida's College of Social Sciences to provide annual support for an internship program within the Department of Urban and Regional Planning. This was an important step to create a formal internship program with the Tampa Bay region's largest institution of higher education and help explore the unique challenges of a highly urban coastal county focused on redevelopment.
How valuable is the right internship to urban planning students?
Excitement, nervousness, and eagerness describe the range of emotions that incoming students experience leading up to their first year in graduate school.  While most are extremely confident in their ability to meet the academic demands of a rigorous curriculum, there is often uncertainty in where their passion for urban planning will ultimately take them on their career journey.
Urban planning is a diverse profession with many specializations, such as community development, comprehensive/long-range planning, economic development, environmental/natural resources, historic preservation, housing, development review, transportation, and urban design. This is a lengthy list but does not encompass the entire array of options available in planning. For example, the American Planning Association has 22 special interest divisions that assist practicing planners with professional development, continuing education, and leadership opportunities.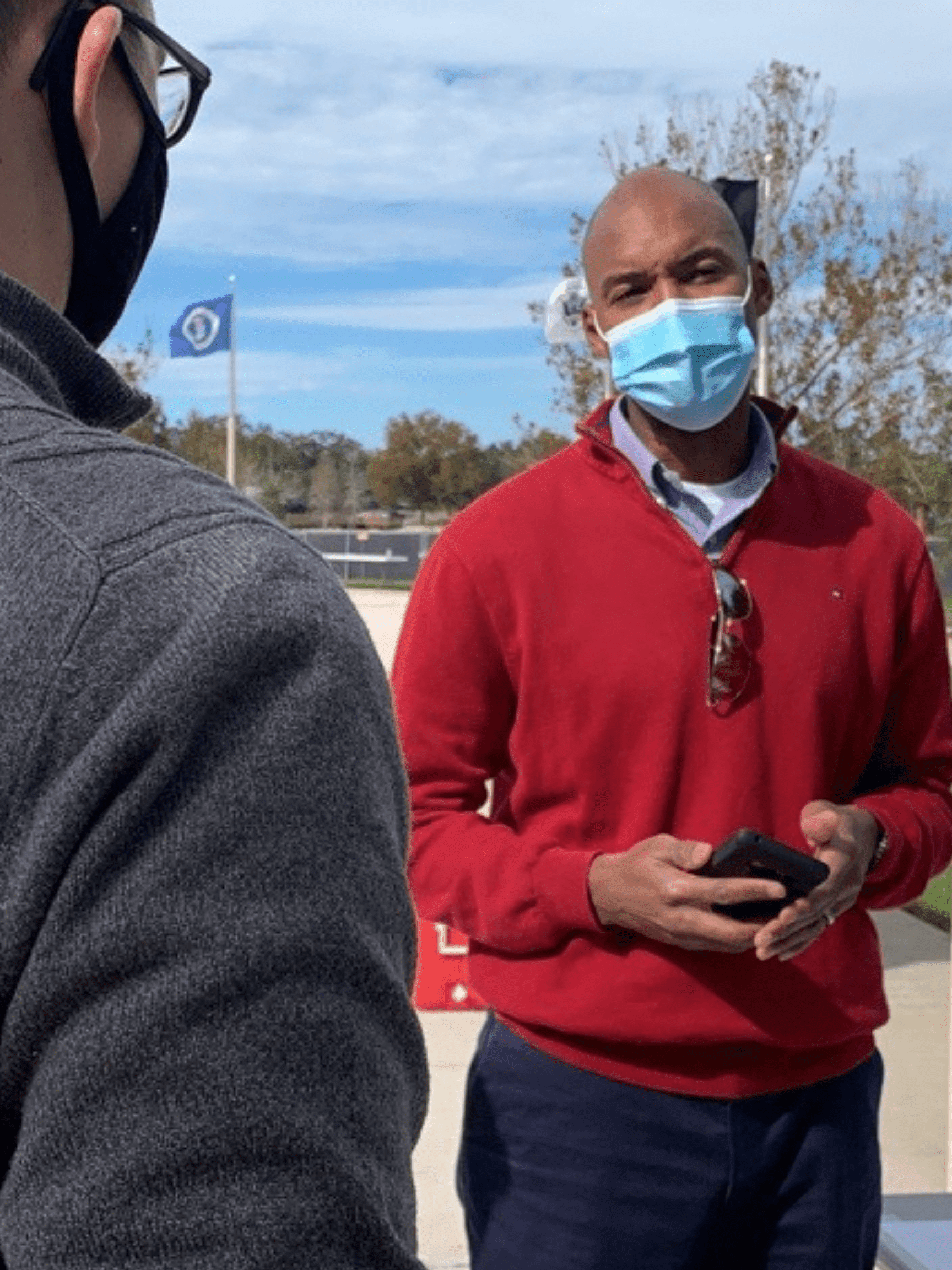 Everyone's path varies but career decisions are often impacted by a student's work on real-world challenges through internships while in graduate school.
Students can learn just as much working on real-world problems
Some aspects of our communities never seem to change while others have been transformed in response to broader societal advancements. Emerging trends and future possibilities in the technology, public health, and mobility sectors have altered how we live, work and play. For instance, climate resilience, the legalization of cannabis for medicinal use, growing popularity of vacation rentals, curb management for ridesharing and mircomobility services, the lack of robust electric vehicle infrastructure, growing interest in aerial transit, and a wider acceptance of remote working are some of the key emerging trends that didn't exist a few years ago. The impacts of these abrupt or gradual societal changes are not often found in a textbook but are learned through experience. Academic institutions, private firms, and public sector agencies can work together to ensure that planners have the tools necessary to shape how communities adapt to these new realities.
The depth and pace of this type of change is why I'm a very strong advocate for internships that supplement classroom learning by exposing students to real-world challenges. Internships also provide an opportunity for students to utilize and hone practical skills like Geographic Information Systems (GIS) by working on specific mapping or analytical tasks. This blend of academic and applied learning can equip students with the knowledge, skills, and abilities to enter the workforce better prepared to help communities adapt and thrive.
There are 78 master's programs in North America that are accredited by the Planning Accreditation Board. The urban planning programs at these institutions effectively balance academic instruction with practical experience through internships and studio projects. This approach ensures that graduates are well prepared to enter the workforce by equipping them with the  tools inherent to becoming a successful planner. In Florida, Florida Atlantic University, Florida State University, the University of Central Florida, the University of Florida, and the University of South Florida have accredited planning programs.
In the months leading up to the 2020-21 academic year, Forward Pinellas began conversations with the University of South Florida (USF) to develop a mutually beneficial partnership. The university sought to provide an opportunity for students to meet one of their graduation requirements by gaining valuable work experience in a redeveloping, urban county. Forward Pinellas was interested in building a talent pipeline to the university, bringing in a fresh perspective to persistent challenges, and assist in developing the next generation of planning professionals.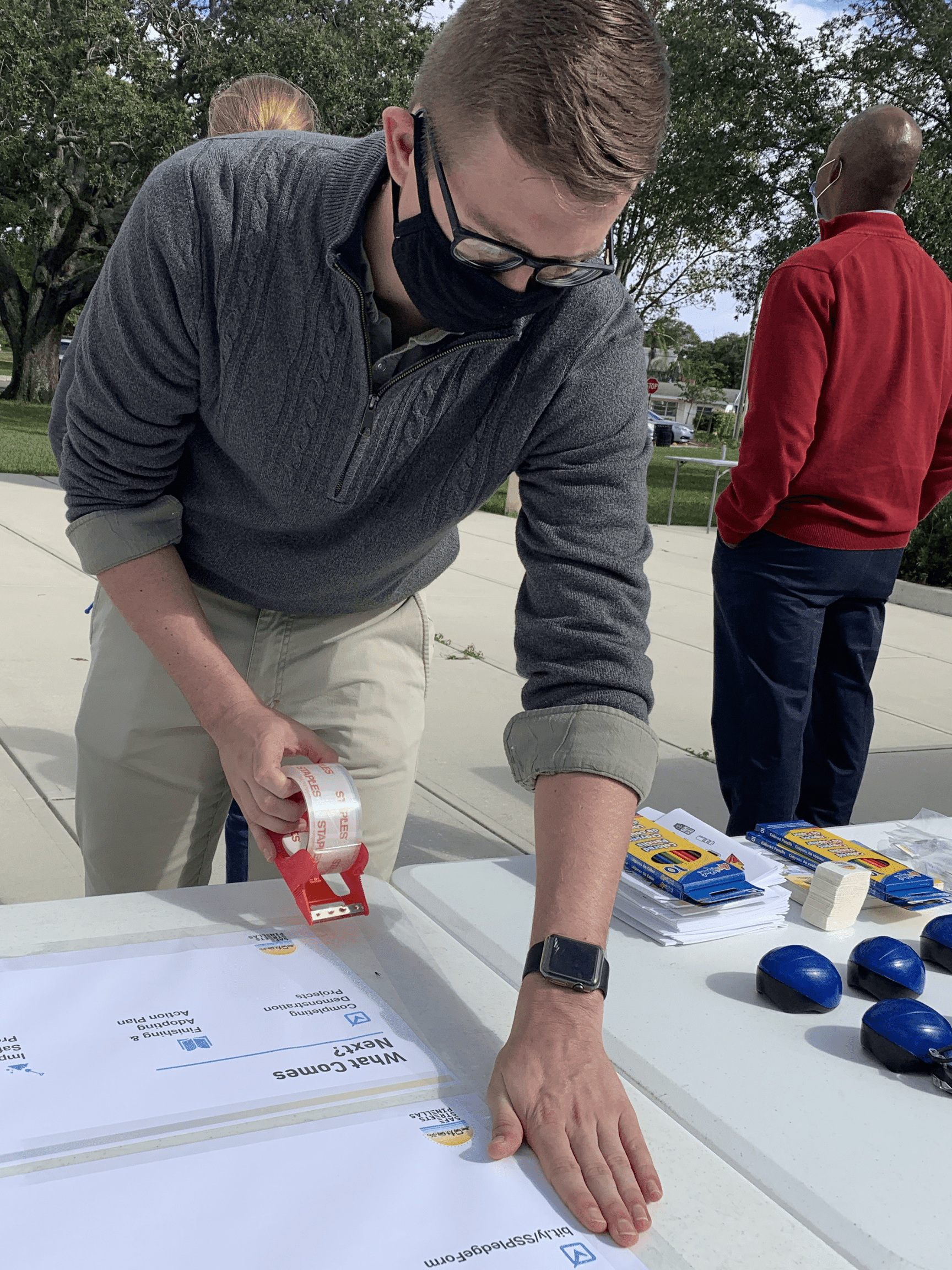 I was genuinely excited to have the opportunity to have an intern work at an integrated land use and transportation planning agency, like Forward Pinellas, for a few reasons. One, our agency works on various plans, programs, and projects in land use and transportation. This is an ideal situation for a student who is unsure of their career path or wants to learn what day-to-day land use or transportation planning is really like. This type of experience can either confirm or contradict a student's expectations, which is very valuable before entering the workforce. Secondly, the internship allows for a degree of mentoring and career coaching that is often overlooked in the profession.  Lastly, the partnership with USF included a tuition waiver and stipend for the intern. I had a similar position when I was in graduate school and was very thankful for the financial assistance that somewhat reduces the debt burden on students.
Our intern for the 2020-21 academic year, Austin Britt, was a second-year student who was transitioning into planning from a previous career as a teacher. He had a strong interest in transportation planning and was able to work on various tasks related to the Transportation Improvement Program (TIP), Complete Streets program, and Safe Streets Pinellas. We also provided exposure to land use planning through work on the Countywide Plan Map amendment process as well as a few assignments related to the agency's Equity Assessment. He also supported stakeholder workshops, developed an orientation manual for the Planners Advisory Committee, developed a planning education program focused on middle and high school students, and presented his work to the Forward Pinellas Board. Following his graduation, Austin accepted a transportation planning job in the private sector.
The True Value of Internships
In my opinion, internships are invaluable to the growth and development of urban planning students. I found our intern to be intelligent, inquisitive, self-motivated, focused, and willing to learn or do whatever was needed to get the job done.  He left our agency more confident in his abilities and gained a better understanding of how academic subject matter like planning history and theory, GIS, public engagement strategies, etc. are applied to realplans, projects, and programs. He also made connections, developed key skills, and confirmed his interest in a transportation planning position  upon graduation. For me, I feel like I got just as much out of the internship experience. I found our weekly check-in meetings to be a stimulating dialogue around current issues in the Tampa Bay area and found a lot of value in his perspective as a teacher who is transitioning into the planning profession.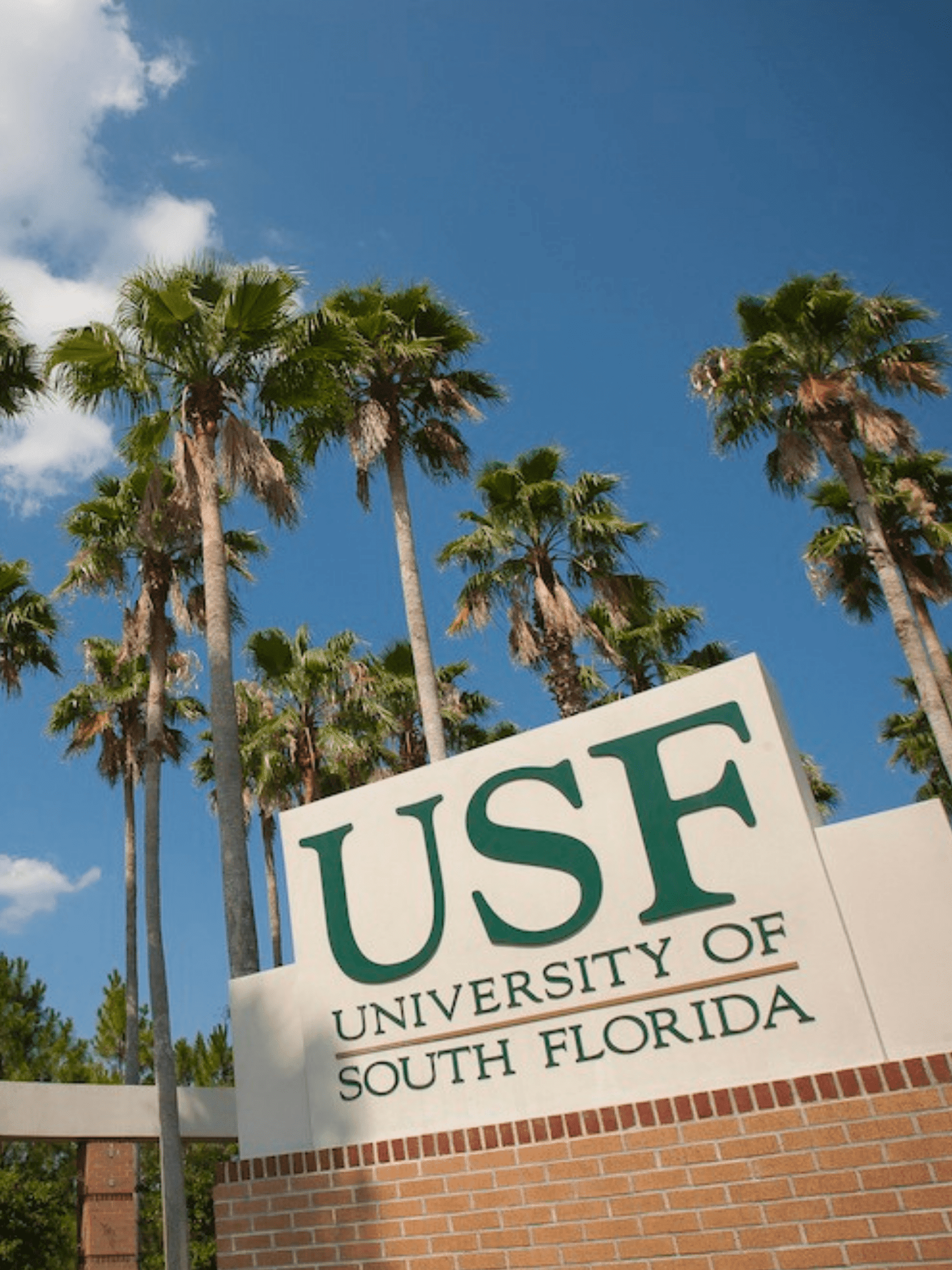 The Forward Pinellas internship program for the 2020-21 academic year was an unqualified success for the intern and the agency. New challenges are on the horizon in 2021-22 and we look forward to working with another intern for the upcoming academic year and helping to grow USF's newly accredited master's program in Urban and Regional Planning.