Forward Pinellas is thrilled with the surprise announcement on Thursday evening from President Trump that the federal government is funding $21.8 million of the Central Avenue Rapid Transit project. This is a regional transportation priority because it is the first leg of a regional network of premium transit services that helps to connect and unify the Tampa Bay region.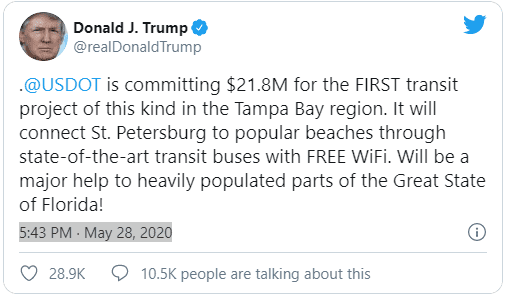 "This is not only economic development, this is economic opportunity. This will be a catalyst for future projects to come," Forward Pinellas Executive Director, Whit Blanton, said during a press conference on Friday with Pinellas Suncoast Transit Authority(PSTA).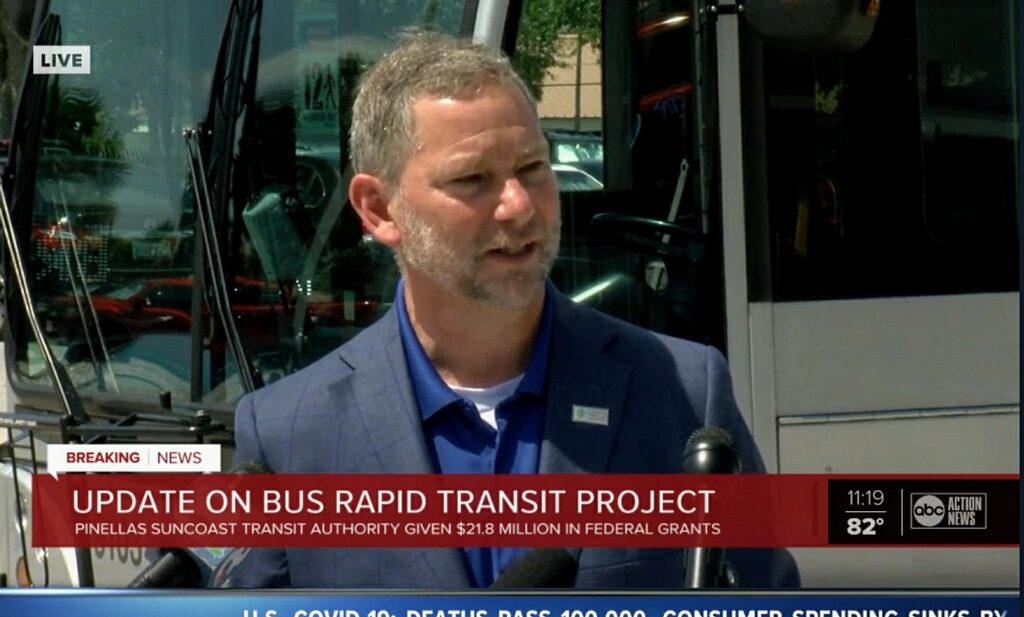 "This funding has been long-awaited and is much needed. The Central Avenue Bus Rapid Transit project is the first transit project of its kind in the region and our hope is that it not only makes going back and forth between our vibrant downtown and the beaches easier, but helps to move the larger conversation around regional transportation forward." Said St. Petersburg Mayor Rick Kriseman.
By connecting downtown St. Pete with the Gulf Coast beaches, the project supports workers, residents, visitors and businesses with an affordable and efficient transportation option. It shows what happens when we work with our partners in the county and across the region to define clear priorities for Tampa Bay.